Greeting from the Representative
Established as Futaba Teaching Association in 2007 with the aim of creating a "multicultural society" that recognizes each other, and transformed as Futaba Inc. in 2017.
Originally, Futaba started with three Japanese teachers working for Japanese language schools.
The smallest Japanese language class in Japan was established to save Japanese language learners who had lost their learning enviornment due to the dissolution of another major Japaese Language School.
We have expanded our business to activities centering on cafe lessons and private lessons, total business support training for foreign working employees at Japanese companies, life support for technical trainees, and training for Japanese employees.
In addition to providing a "safe and secure" space for foreigners living in Japan, and "Language Education" that is our strength, we also focus on "community". To be able to laugh, enjoy and grow together with "community", "community" and "co-education". Our corporate philosophy is that each teacher and employee is always in the position of a learner and client, and that we are able to share these values.
We will continue to deliver "Education tailored to each purpose that you can learn with confidence" without forgetting the feelings of our beginnings as a company.
We continue to look forward to your support and patronage.
Futaba, co.,ltd.
President of Futaba Language School
Mitsue Kunisada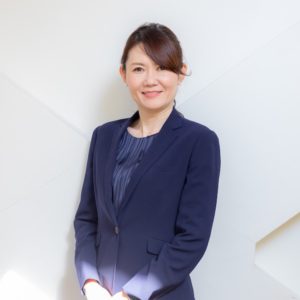 Futaba Philosophy
"Multicultural Society". Through Japanese language education, we aim to grow and laugh together as a society with people from various countries, understanding and appreciate each other's values, regardless of nationality, race, or gender. Our goal is to foster a multicultural society that grows (co-education) and enjoys life together (co-enjoyment).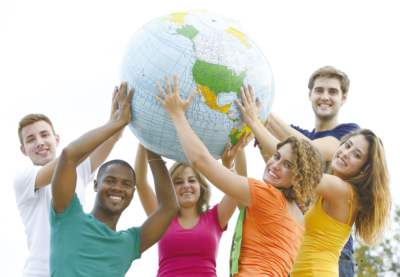 Company Profile
Company Name
School name
Office

[Osaka office]

4-10-20-1101, Minami Senba, Chuou-ku, Osaka-shi,
OSAKA, Japan 542-0081
TEL:06-6244-2528
FAX:06-6244-2529

[Tokyo office]

7F Sanraku bld. 3-20-2, Shibaura, Minato-ku,
TOKYO, JAPAN 108-0023
TEL:03-6884-7377

[Saitama office]

2F Sekiguchi-daini bld. 3-1-2, Kikuhigashi, Kiku-shi,
SAITAMA, JAPAN 346-0016

Representative

President of Futaba Language School Mitsue Kunisada

Establishment

Feb. 2007, as Futaba Language School

Founded
Business Content

Japanese Language Education for foreigners, Business Mind Education, Business Manner Education
Japanese Language Education for Technical Intern Trainees/ Specified Skilled Workers, Business Mind Education, Business Manner Education, Life Support
Intra-company training
Counseling about foreigners
Translation

Office hours

Mon.-Fri. 10:00-20:00
Sat.             10:00-18:00

Holidays

Sundays, National Holidays, New Year's Season, Obon Holiday, Golden Week